I remember a few years ago when I entered the University. Even as a medical student, I did not want to depend on my parents for basic amenities.
As a student in Africa, you must be able to make money through a legit hustle. It could be online through a soft skill or by offering services to students.
The reality African economy is not to rely on certificates after graduation. As you must know, there are few available jobs in the labour market.
It is why graduates encourage students to learn a skill to sustain themselves after leaving school.
In this post, I will walk you through practical ways to make money in school as a student in Africa.
Trust me. There are available mediums that you can use to get good money on your campus.
Despite the economic situation in the country, a lot of persons are making a lot of money daily.
I have also included guidelines and materials for you to learn ways on how to make money in school.
You can also check out the step-by-step guide on how to earn money online as a student.
Whether you are a medical, engineering, art or agriculture student, you will find this post helpful.
How to Make Money in School as A Student in Nigeria
Here are practical ways on how to make money in school as a student in Nigeria;
Photocopy and Printing Business
Photography
Hairdressing
Off-Campus Lodge Agent
Makeup Artist
Music DJ
Hype Man MC
Baker
Term Paper & Assignment
Modelling
Ushering Service
Scholarship
Catering & Food Services
Event Decoration & Interior Design
Internet Data Reselling
Soap and Disinfectant Production
Phone & Computer Repair
Sell Clothes
Barbing Salon Services
Sew Clothes (Fashion Design)
Bouncing Services
Teach Choreography
Dry Cleaning/Laundry
Organize Tutorials
Exercise/Gym Instructor
Music Lesson
Event Planner
Become a Music Artist
Music Composer
Home Tutor
Photocopy and Printing Business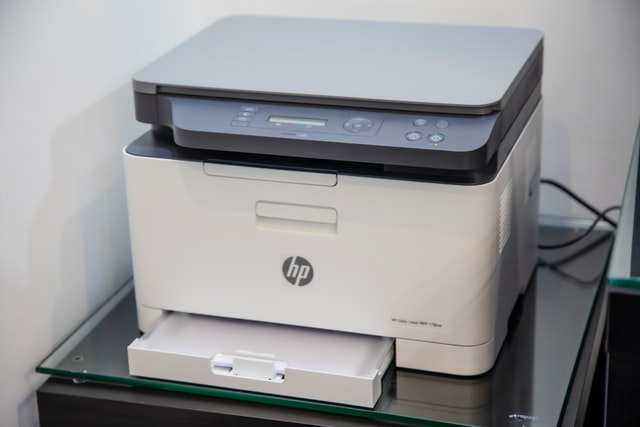 Photocopy and printing is a high moneymaking business for students in school.
You can earn a lot of money by doing photocopies for other students in their hostels.
Daily, Nigerian students photocopy or print out one material or the other.
From first-year clearance documents to lecture materials are in hard copies.
Now, here is the catch.
I remember in my first year seeing an advertisement in front of my hostel to print four pages for N20.
The price was unbelievable at that time. The cost at the computer centre in school is N10 per copy.
From that day, I did my printing with the student that operates the business.
You too can make money by doing photocopy and printing for students.
You will need a good printer for the business.
Get a printer that is not expensive to operate.
For advertisement, place your poster at the entrance of the hostel. Make sure that you include your room number in your advert.
Photography
Photography is one of the best ways to earn money as a student on campus.
Even though we all now have smartphones with good cameras. Students always want to take a picture in a studio for birthdays and other celebrations.
As a student photographer, you have the opportunity of making money. You can take pictures during events like matriculation and convocation ceremony.
Nigerian students would always want a professional photo for their special moments. It is why photography is a lucrative business.
Another way to make money through photography is taking passports.
New students use plenty of passports for their first-year clearance.
You can visit the clearance venue to take passports.
Learning Photography
The cost of learning photography is fifty thousand naira at a picture studio in Nigeria.
But, you can learn photography yourself by learning how to snap pictures online.
There are a bunch of tutorials on YouTube for learning photography. You can become a professional photographer by taking online courses.
Equipment for Photography
Here is the equipment for the photography business on campus;
Digital Camera
Portable Compact Photo Printer
Tripod Stand
Polarizing Filter
Fast Prime Lens
Digital Camera Bag
Spare Camera Batteries
Memory Cards
Camera Strap
Note:
You do not have to get all these items to start a photography business in school. It is possible to hire a digital camera for your photography business.
Start by getting a digital camera and portable photo printer online.
Hairdressing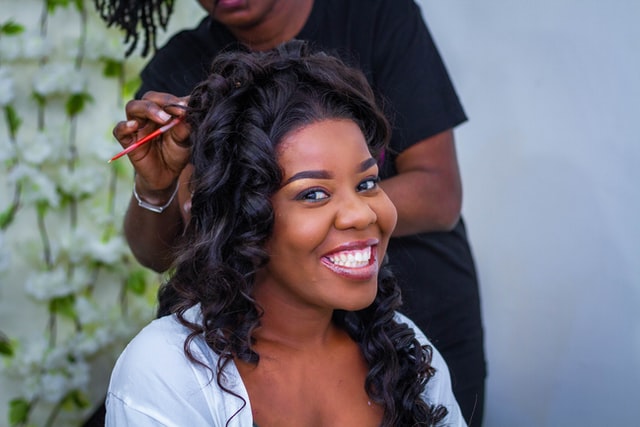 Hairdressing is a lucrative business in Universities and Polytechnic campuses. It is a lucrative way to make money as a student.
I know many of my classmates making money in the hostel through hairdressing.
Despite the economic situation in Nigeria, female students want to look beautiful.
Ladies like to rock the latest braids and attachments.
You get paid a good amount of money to make hair for ladies in your hostel or off-campus lodge.
Learning Hairdressing
The fact is many hairdressers in school learnt the skill at home before arriving on campus.
So if you don't have the skill to make hair, you can learn hairdressing online.
But the best approach is to learn how to plait hair during the holidays. It is best if you register as an apprentice in any hair salon close to your house.
Learn hairdressing and practice with your roommates. You can then move ahead to become a professional hairstylist.
Off-Campus Lodge Agent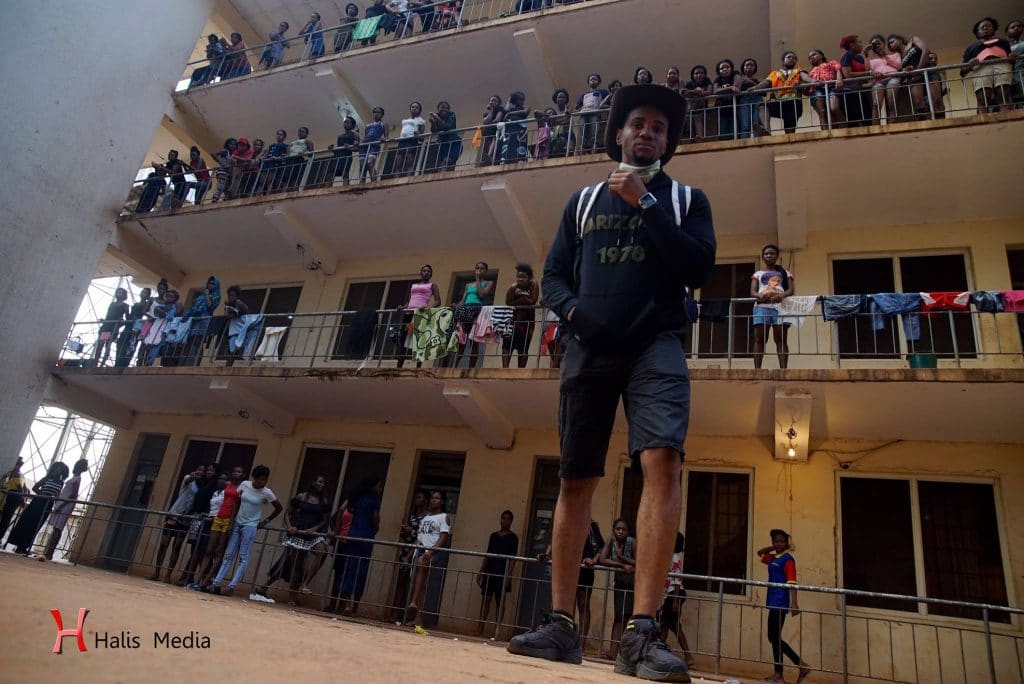 An Off-campus lodge agency is a way to make money as a student.
At the beginning of each academic session, many students try to get accommodation. This set of students do not want to stay in the school hostel.
You can become a lodging agent by connecting students with caretakers or landlords.
All you have to do is to know the off-campus area very well.
Meet with the caretakers and landlord. Notify them that you can get them, student tenants, at a commission fee.
Getting an off-campus lodge for a student can give you as much as ten thousand naira (N10,000).
Now imagine how much that you will make if you get ten students in a week.
For this business, your target is first-year students. They are the people who are serious about getting accommodation.
Discuss with lodge agents in your department or faculty. They will put you through on the business.
Makeup Artist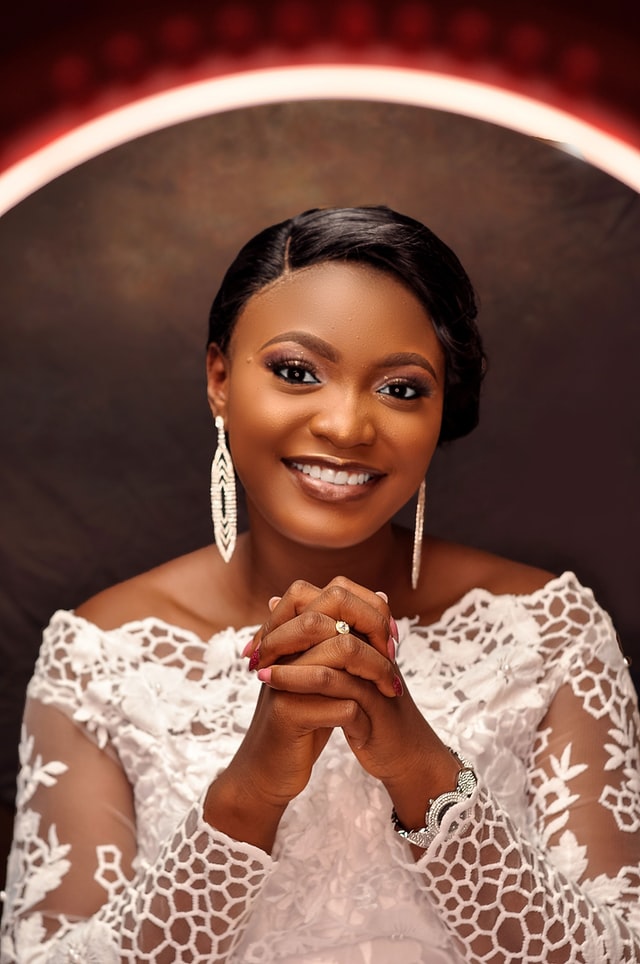 Makeup artists are making it big on campus across Nigeria. Makeup is a high money generating income skill if you are good with it.
In the hostel, there must be one birthday celebration, dinner night or party to attend.
Ladies love to look elegant on these special occasions. They usually want to make up for their birthday photoshoot.
The juicy part is that the business does not need much advertisement.
Your clients would upload their makeup photos on WhatsApp status, Instagram and Facebook.
Others who love makeup will ask for a link up to you.
You can learn makeup online on YouTube.
Also, you can register as an apprentice in a makeup studio during the holidays.
You'd need to get the necessary makeup kits and equipment to get started as a makeup artist.
Makeup artists make more money during matriculation, departmental and dinner night ceremonies.
Music DJ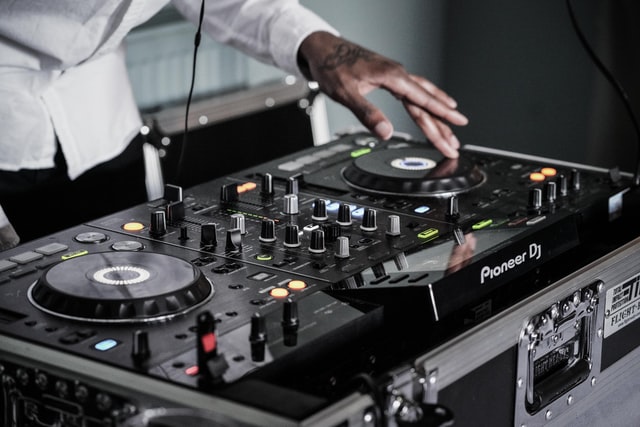 Music DJ is a hot cake in University and Polytechnic campuses in Nigeria.
There is a need for the services of a DJ all semester round. No event takes place in school without the presence of a DJ.
Name it, from orientation ceremony, matriculation, dinner night, inaugural lecture, etc.
A DJ work is about bringing life to the party or occasion.
The first step to becoming a DJ on campus is to get a collection of new and old songs.
You'd also need to get the necessary equipment to take up DJ gigs.
Well, the best part is that you can become a DJ without buying any equipment.
You can do this by hiring equipment and paying a settlement fee at the end of each job.
The best way to becoming a famous DJ in school is to learn under a successful DJ on campus.
After a few months, you would be capable take DJ jobs.
Hype Man MC
A hype man or MC is the master of the ceremony.
There cannot be an event on campus without the presence of an MC.
An MC has to direct the program for the event.
Orientation, political campaign, dinner night, etc., all need the services of an MC.
You must be funny, outspoken and have the ability to carry the crowd to be a hype man.
You can also organize a comedy show in your school that will fetch you a lot of money.
Baker
Making cake and cupcakes is a profitable business on campus.
Trust me, especially female students who love to eat cupcakes. There is hardly any lady in school that celebrates birthday without baking a cake.
Cutting of cake is a necessary part of any celebration in school.
At any kind of event on campus, there must be a cutting of the cake.
So, imagine if you are good at making cakes of different recipes. You would make a lot of money.
It could get to the point that you will begin to turn down offers to focus on your academics.
Learning how to make cakes and pastries is easy. You can take a tutorial course online.
But it is better to learn at a physical location so that you can understand the business better.
Like makeup, baking requires some necessary tools that are inexpensive.
You can start the business by hiring baking tools if you do not have the capital to start the business.
Term Paper & Assignment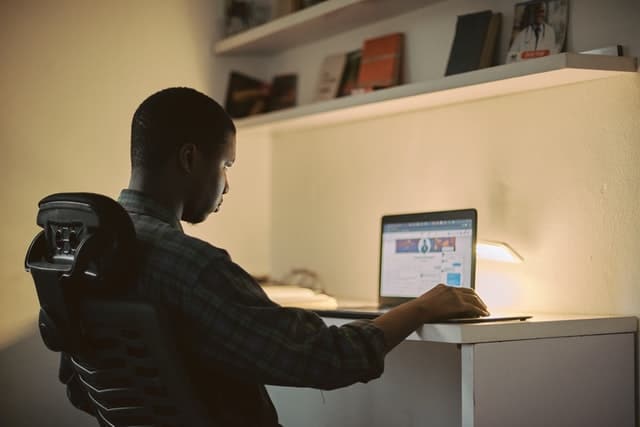 Doing term papers and assignments for students is an easy way to make money in school.
I remember making a lot of money in the first year from term paper.
Many students are lazy or clueless about how to go about a term paper assignment. It seems like a lot of work to them.
Also, typing term papers is a common challenge for many Nigerian students.
So, you can step in by doing a term paper for your classmates and other students.
Here is what you need to do term paper business in school;
A laptop
Internet connection
Printer
Electricity
Note that you can do without a printer for the business.
Also, many lecturers give their students assignment that requires online research.
You can make money by doing these assignments at a fee.
The downside of this business is that the work is occasional. That is, there are times when students are not involved in term papers or assignments.
You can take things up by going into the final project business.
The final project involves typing, research and mathematical calculations. It is a way to make money.
Modelling
Modelling in school is a medium for Nigerian students to generate income.
At the end of every session, the SUG, Faculty and Department organize beauty pageantry.
Beauty pageant competition comes with prize money and gift.
Also, you can audition for other beauty pageants in or outside your school.
Winning a beauty pageant competition can become a breakthrough for you.
You can become an ambassador to many of the top multinational agencies in Nigeria. Also, win endorsement deals left and right.
Who knows, you can end up in Big Brother Naija and win millions of naira.
Ushering Service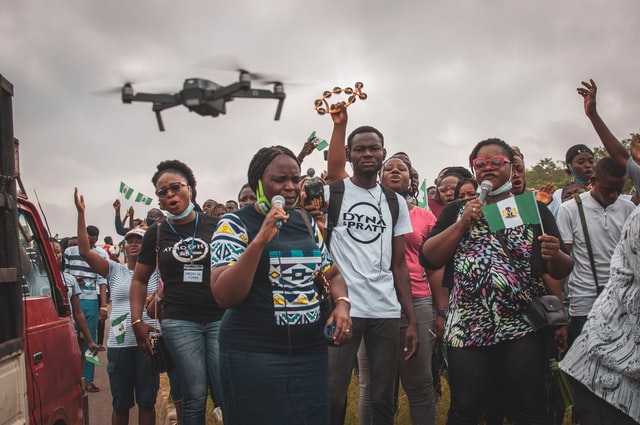 Ushering service has now become a popular way for students to earn money in school.
There is no event in the higher institution that does not need ushering services.
Ushers are people who conduct people to their seats at events. They ensure that everything is in place and organized during an event.
Ushering job is easy to get on campus.
You can join an ushering agency in school. Also, you can organize yourself and other people for the job.
The best part of ushering services is that you will get lots of goodies besides your pay.
Scholarships
Getting a scholarship is an opportunity for students to earn money in school.
Many scholarship prizes are above a hundred thousand naira (N100,000) per session.
The scholarship grant can take care of your necessities as a student.
Many students are on the payroll of more than one scholarship board.
You can imagine how much they make every session.
Winning a scholarship requires that you have a high CGPA. Also, you would have to maintain a minimum CGPA.
Stay updated on scholarship opportunities to stand a chance of getting one.